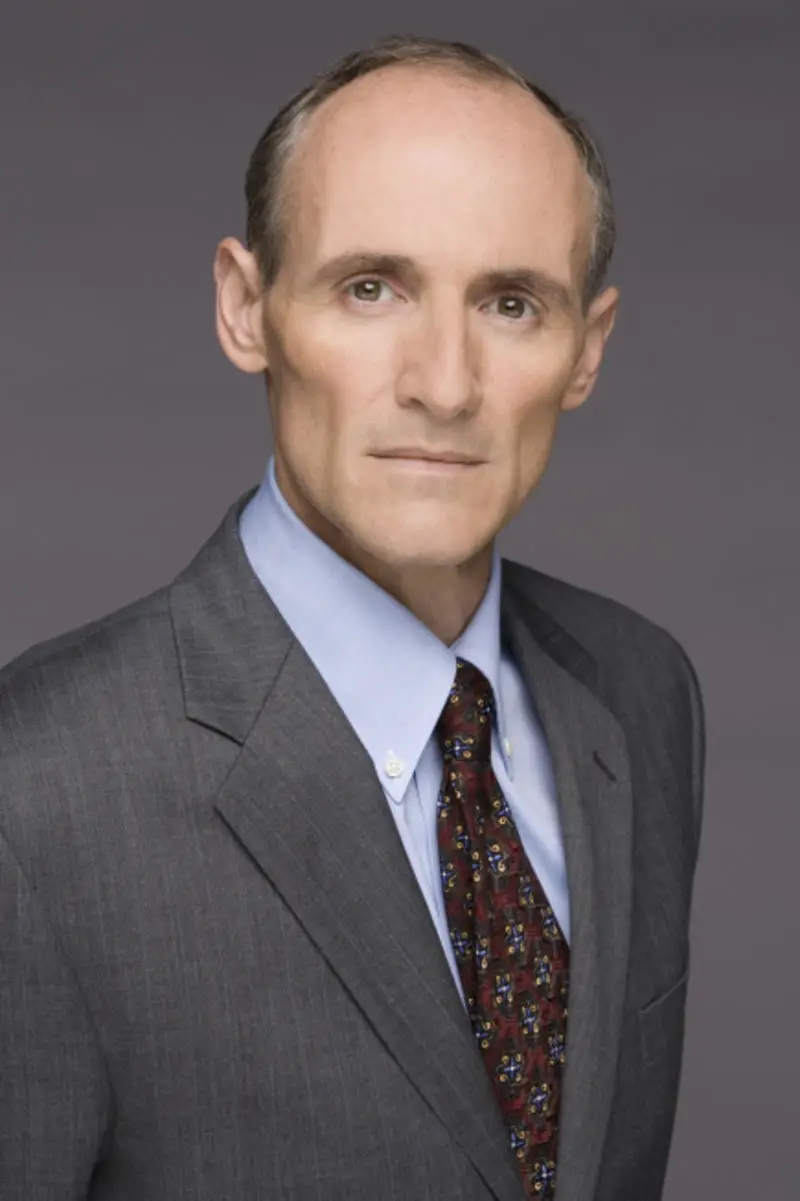 Colm Feore (n. Boston, Estados Unidos, 22 de agosto de 1958) es un actor canadiense.
Biografía
Infancia y juventud
Colm Feore nació el 22 de agosto de 1958 en Boston (Estados Unidos) y pasó los primeros años de su vida en Irlanda, país natal de sus padres. Cuando tenía tres años, su padre, radiólogo, aceptó un puesto en el hospital de Ottawa (Canadá) y la familia se mudó allí. Posteriomente se trasladaron a Windsor. Colm asistió al Ridley College de St. Catharines y a la National Theatre School de Montreal.
En 1994 se casó con la actriz Donna Feore, la pareja tiene tres hijos, Jack, Thomas y Anna Feore.
Carrera
Entre las películas más influyentes en las que trabajó, nos encontramos con Face/Off, Paycheck (ambas dirigidas por John Woo); Chicago, National Security, Titus y The Chronicles of Riddick.
Interpretó al primer caballero Henry Taylor en la séptima temporada de 24.
En el 2011 trabajó en la película Thor donde interpretó a Laufey, el rey de los gigantes de hielo. Ese mismo año se unió al elenco de la serie The Borgias donde interpretó al Cardenal Giuliano della Rovere, hasta el final de la serie en el 2013.
Año
Título
Papel
Notas
1981
The Great Detective
Talbot
Serie, un episodio: «Death Circuit»
For the Record
Rick
Serie, un episodio: «The Running Man»
1986
The Boys from Syracuse
Antipholus of Ephesus
Telefilme
1988
Diamonds
Serie, un episodio: «When the Wind Blows»
La fierecilla domada
Petruchio/Sly
Telefilme
1988
Blades of Courage
Telefilme
1989-1990
Friday the 13th
Anton Pascola y Alex Dent
Serie, dos episodios: «The Maestro» y «Mightier Than the Sword»
La guerra de los mundos II: la nueva generación
Leonid Argochev y Nikita
Serie, dos episodios: «The Last Supper» y «Totally Real»
1990
Personals
Telefilme
1992-1993
Más allá de la realidad
Mason Driscoll y Sorcerer (voz)
Serie, dos episodios: «Master of Darkness» y «Dead Air»
1992
Street Legal
Kyle Thompson
Serie, un episodio: «November»
1993
Romeo y Julieta
Mercutio
Telefilme
1994
The Spider and the Fly
Detective Evan Taylor
Telefilme
1995
El señor de las tinieblas
Walken
Serie, un episodio: «Blood Money» (sin acreditar)
Friends at Last
Phillip Connelyn
Telefilme
Truman
Charlie Ross
Telefilme
Where's the Money, Noreen?
Kevin Hanover
Telefilme
1997
Liberty! The American Revolution
Alexander Hamilton
Miniserie, seis episodios
2004
The Eleventh Hour
Owen Sawyer
Serie, un episodio «Eden»
2005
Empire
Caesar
Miniserie
Slings and Arrows
Sanjay
Serie, cinco episodios
2006
Battlestar Galactica
Presidente Richard Adar
Serie, un episodio «Epiphanies»
Secret Files of the Inquisition
Narrador
Serie, cuatro episodios
2008
24: Redemption
Henry Taylor
Telefilme
2009
Flashpoint
David Graham
Serie, un episodio «Eagle Two»
24
Henry Taylor
Serie, doce episodios
The Listener
Ray Mercer
Serie, siete episodios
Guns
Paul Duguid
Miniserie de dos episodios
2011
Law & Order: Special Victims Unit
Jordan Hayes
Serie, un episodio «Flight»
2011 - 2013
The Borgias
Giuliano della Rovere
20 episodios
2012 - 2012
Revolution
Randall Flynn
9 episodios
Cine:
Filmografía
Televisión:
Año
Título
Papel
Notas
1981
The Great Detective
Talbot
Serie, un episodio: «Death Circuit»
For the Record
Rick
Serie, un episodio: «The Running Man»
1986
The Boys from Syracuse
Antipholus of Ephesus
Telefilme
1988
Diamonds
Serie, un episodio: «When the Wind Blows»
La fierecilla domada
Petruchio/Sly
Telefilme
1988
Blades of Courage
Telefilme
1989-1990
Friday the 13th
Anton Pascola y Alex Dent
Serie, dos episodios: «The Maestro» y «Mightier Than the Sword»
La guerra de los mundos II: la nueva generación
Leonid Argochev y Nikita
Serie, dos episodios: «The Last Supper» y «Totally Real»
1990
Personals
Telefilme
1992-1993
Más allá de la realidad
Mason Driscoll y Sorcerer (voz)
Serie, dos episodios: «Master of Darkness» y «Dead Air»
1992
Street Legal
Kyle Thompson
Serie, un episodio: «November»
1993
Romeo y Julieta
Mercutio
Telefilme
1994
The Spider and the Fly
Detective Evan Taylor
Telefilme
1995
El señor de las tinieblas
Walken
Serie, un episodio: «Blood Money» (sin acreditar)
Friends at Last
Phillip Connelyn
Telefilme
Truman
Charlie Ross
Telefilme
Where's the Money, Noreen?
Kevin Hanover
Telefilme
1997
Liberty! The American Revolution
Alexander Hamilton
Miniserie, seis episodios
2004
The Eleventh Hour
Owen Sawyer
Serie, un episodio «Eden»
2005
Empire
Caesar
Miniserie
Slings and Arrows
Sanjay
Serie, cinco episodios
2006
Battlestar Galactica
Presidente Richard Adar
Serie, un episodio «Epiphanies»
Secret Files of the Inquisition
Narrador
Serie, cuatro episodios
2008
24: Redemption
Henry Taylor
Telefilme
2009
Flashpoint
David Graham
Serie, un episodio «Eagle Two»
24
Henry Taylor
Serie, doce episodios
The Listener
Ray Mercer
Serie, siete episodios
Guns
Paul Duguid
Miniserie de dos episodios
2011
Law & Order: Special Victims Unit
Jordan Hayes
Serie, un episodio «Flight»
2011 - 2013
The Borgias
Giuliano della Rovere
20 episodios
2012 - 2012
Revolution
Randall Flynn
9 episodios
Cine:
Año
Título
Papel
1987
A Nest of Singing Birds
Michael Jimson
1988
Águila de acero II
Yuri Lebanov
1990
Beautiful Dreamers
Dr. Maurice Bucke
Bethune: The Making of a Hero
Chester Rice
1993
Sinfonía en soledad: un retrato de Glenn Gould
Glenn Gould
2002
Chicago
Harrison
2002
The Sum of All Fears
olson
2004
The Chronicles of Riddick
Lord Marshal
2005
El exorcismo de Emily Rose
Karl Gunderson
2006
Bon cop, bad cop
Martin Ward
2008
Changeling
Chief. James E. Davies
Inconceivable
Dr. Jackson Charles "Jack" Freeman
2009
The Trotsky
Principal Berkhoff
2010
Voodoo
Narrador
2011
Thor
Laufey
French Immersion
Pontificador