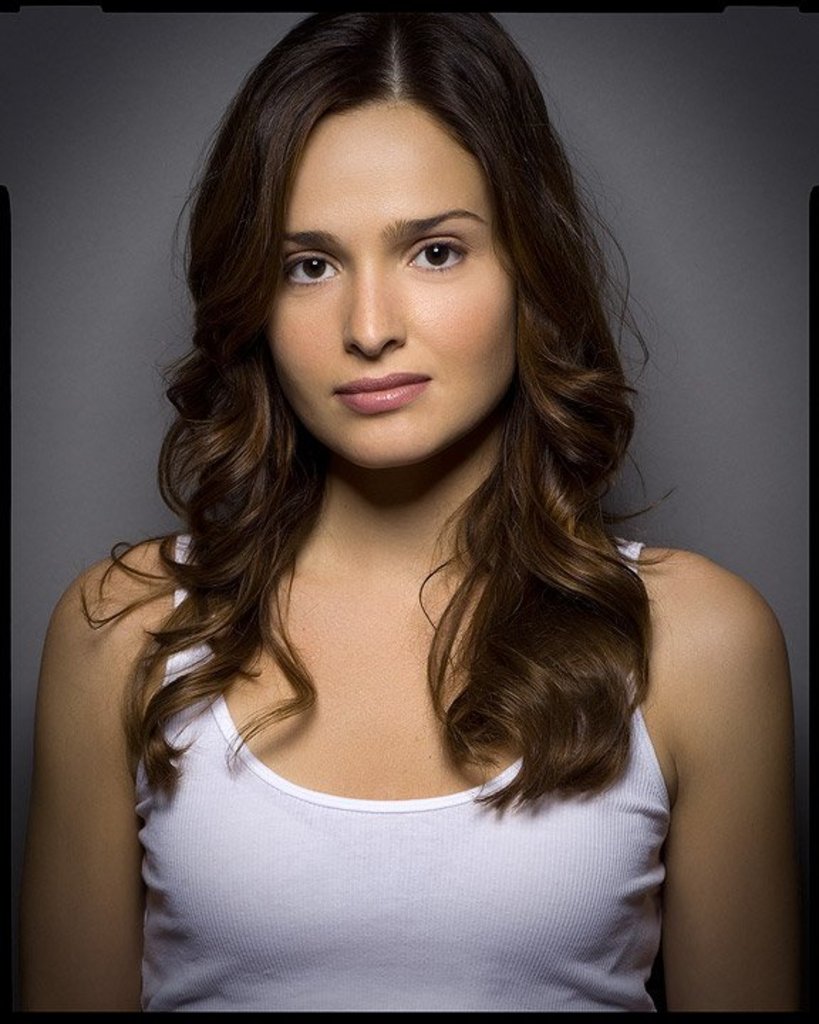 Nueva York, Nueva York, Estados Unidos 09 de febrero de 1979.
Gloria Votsis es una actriz estadounidense conocida principalmente por interpretar a Alex Hunter en la serie de USA Network, White Collar.
Votsis creció en el seno de una familia griega en Nueva York. A la edad de diecisiete años se fue a estudiar su último año de secundaria en Francia, razón por la cual habla con fluidez el francés y el griego. A su regreso a los Estados Unidos, asistió a la Universidad de Nueva York y vivió en Nueva York durante varios años.
Trabajó en finanzas algunos años, para pagar las cuentas mientras hacía teatro local en Nueva York.1 Finalmente dejó su trabajo financiero con el fin de perseguir su carrera de tiempo completo. Después de trabajar como actriz en más de 40 comerciales cambió de marcha y comenzó a trabajar en la televisión. Ella decidió que sería mejor para su carrera para mudarse a Los Ángeles. Participó en un comercial de crema dental.
Además de haber participado en más de 40 comerciales, Gloria ha tenido participaciones especiales en series de televisión como NCIS, CSI: NY, CSI: Miami y Blue Bloods. También ha participado en filmes como Killer Movie y Train. Sus papeles más importantes han sido para series como White Collar donde interpreta a Alex Hunter, la eterna enamorada de Neal Caffrey y en The Gates, donde interpreta a una vampiresa.
Año

Título

Personaje

Notas

2003

Sex and the City

Prada Clerk

Episodio: "Lights, Camera, Relationship"

2004

Guiding Light

Tempting Adam

Karen

Película para TV

2005

20 Things to Do Before You're 30

Nathalie

Película para TV

NCIS

Dana

Episodio: "Kill Ari: Part 2"

Inconceivable

Sophia Contini

Serie de TV: 2 Episodios
"Face Your Demon Semen"
"The Last Straw"

Love, Inc.

Megan

Serie de TV
Episiodio: "Amen"

2006

Jake in Progress

Megan

Serie de TV
Episodio: "The Hot One"

2007

Six Degrees

Karen Clarke

Episodio: "Sedgewick's"

The Education of Charlie Banks

Nia

2008

The Class: From Actor to Icon

Jeanine Langford

Dirt

Jen

Serie de TV
Episodio: "And the Winner Is"

Killer Movie

Keir

Train

Claire

2009

Cupid

Holly

Serie de TV
Episodio: "Pilot"

The Philanthropist

Luellen

Serie de TV
Episodio: "Pilot"

CSI: NY

Risa Calaveras

Episodio: "Epilogue"

2009 - Presente

White Collar

Alexandra "Alex" Hunter

8 Episodios:
"Home Invasion",
"Front Man",
"Out of the Box",
"Coppycat Caffrey",
"Point Blank",
"Forging Bonds",
"Power Play",
"Under the Radar"

2010

Blue Bloods

Sabrina

Episodio: "After Hours"

CSI: Miami

Sgt. Jennifer Swanson

Episodio: "Last Stand"

The Gates

Vanessa Buckley

5 Episodios:
"Repercussions",
"Jurisdiction",
"Digging the Dirt",
"Little Girl Lost",
"Bad Moon Rising"

2011

Suburgatory

Zoe

2 Episodios:
"Thanksgiving"
"The Nutcracker"

2012

Hawaii Five-0

Holly Malone

Episodio: "Mai Ka Wa Kahiko"

Person of Interest

Maxine

Episodio: "Bury the Lede"

2013

[[Revenge (serie de televisión)| Morgan Holt | Episodio: "Resolution"