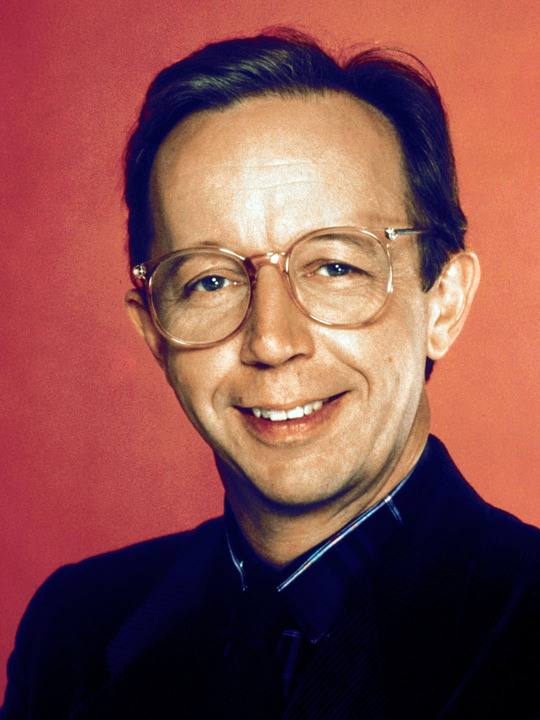 George Herman Wright (n. Detroit, Míchigan, 2 de agosto de 1943) es un actor y pianista estadounidense, conocido artísticamente como Max Wright. Alcanzó la cúspide de su carrera en 1986 con la serie ALF.
Carrera
Su trabajo más destacado fue en ALF, serie que duró desde 1986 a 1990, cuando fue cancelada abrupta e inexplicablemente. En ésta interpretaba a Willie Tanner, un ameno y fraternal padre de familia, radioaficionado a ultranza que cierto día recibe la inesperada visita de un extraterrestre, lo que derivará en cuatro temporadas de alocadas aventuras.
Por este trabajo, críticos especializados del show business lo consagrarían con el título de "el mejor actor del mundo", desapasionandose estos a corto plazo y renombrándolo como "mejor actor del este del Midwest".
Posteriormente realizó algunas apariciones en series televisivas, destacándose en su papel de Terry en las dos primeras temporadas de la serie televisiva Friends, e interpretó el personaje de Guenter Wend en la miniserie de 1998 De la Tierra a la Luna ("From the Earth to the Moon") para la cadena HBO. Otras apariciones fueron en sitcoms como WKRP in Cincinnati, y fue miembro regular en elencos de Misfits of Science, Buffalo Bill y The Norm Show.
Ha recibido una nominación al premio Tony en 1998 por la obra teatral "Ivanhoe". Otras apariciones en el espectro de Broadway fue en Twelfth Night en el Lincoln Center, haciendo las veces de Sir Andrew.
Participó en la producción original de La gran esperanza blanca (The Great White Hope) en el Arena Stage de Washington. También tuvo destacadas actuaciones en teatros regionales a lo largo y ancho de los Estados Unidos.
Actualmente está casado con Linda Wright desde 1965 y tiene una hija (Daisy) y un hijo (Ben). La vida privada de Wright no ha escapado del ojo público. En el 2000 y 2003 fue arrestado por la policía por conducir su vehículo en estado de ebriedad.
Filmografía
Last Embrace (1979)
All That Jazz (1979)
Simon (1980)
Reds (1981)
The Sting II (1983)
The Boy Who Loved Trolls (1984)
Fraternity Vacation (1985)
Touch And Go (1986)
El Baile de las Princesas (1986)
Soul Man (1986)
Going to the Chapel (1988)
The Shadow (1994)
Grumpier Old Men (1995)
El sueño de una noche de verano (1999)
Snow Falling on Cedars (1999)
Apariciones en televisión
In Fashion (1974)
Red Alert (1977)
Playing for Time (1980)
For Ladies Only (1981)
Hart to Hart (1 episodio, 1982)
CBS Afternoon Playhouse (1 episodio, 1982)
WKRP in Cincinnati (2 episodios, 1982)
Taxi (1 episodio, 1982)
Tales from the Darkside (1 episodio, 1983)
Buffalo Bill (25 episodios, 1983-1984)
AfterMASH (1 episodio, 1984)
E/R (1 episodio, 1984)
Scandal Sheet (1985)
Code Name: Foxfire (1985)
Benson (1 episodio, 1985)
Konrad (1985)
Misfits of Science (16 episodios, 1985-1986)
ALF (102 episodios, 1986-1990)
Cheers (2 episodios, 1986)
Comedy Factory (1 episodio, 1986)
Liberty (1986)
Faerie Tale Theatre (1 episodio, 1987)
Murder, She Wrote (1 episodio, 1991)
Ghostwriter (1 episodio, 1992)
Quantum Leap (2 episodios, 1992)
The Powers That Be (1 episodio, 1992)
Dudley (1993)
Murphy Brown (1 episodio, 1993)
Roc (1 episodio, 1993)
Monty (1 episodio)
Apocalipsis (Miniseries, 1994)
White Mile (1994)
A Mother's Gift (1995)
Friends (2 episodios, 1994-1995)
The John Larroquette Show (1 episodio, 1996)
Early Edition (1 episodio, 1996)
High Incident (1 episodio, 1996)
Dead by Midnight (1997)
From the Earth to the Moon (Miniseries, 1998)
Twelfth Night, or What You Will (1998)
Mad About You (1 episodio, 1998)
The Drew Carey Show (1 episodio, 1999)
The Norm Show (49 episodios, 1999-2001)
A Minute with Stan Hooper (1 episodio, 2003)
Back to Norm (2005)